One of Ontario's finest bridal shows is coming back to Peterborough's Memorial Centre next Sunday, Jan. 25. Organized by Peterborough This Week, Wedding Trends provides a one-stop shopping experience for local couples, offering a wider range of vendors for guests to explore than any other bridal show in Peterborough and the Kawarthas.
The sixth annual bridal show features more than 100 businesses showcasing products and services to give couples the wedding of their dreams. Visitors can connect with numerous suppliers and business representatives to compare and select the best solution for their needs, or simply enjoy perusing the building to see all of Peterborough and the Kawarthas' wedding industry's best and brightest in one place.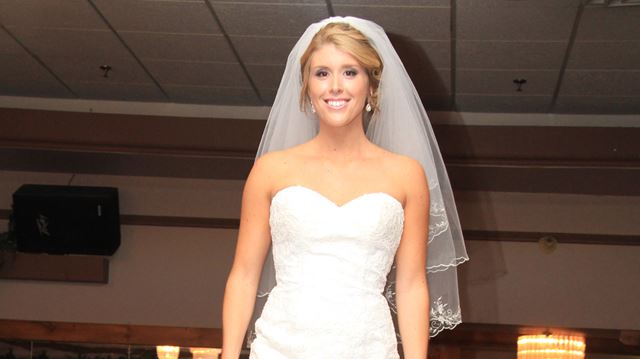 picture: wedding dresses online australia
"This year's show will be the best we've ever co-ordinated," says Peterborough This Week Regional General Manager, Mary Babcock. "It is really a one stop shop for brides-to-be and their partners; virtually all aspects of the wedding celebration are represented. Visitors will be able to get immediate answers to their questions as well as friendly advice; it's all up close and personal... The day has been specifically designed with one purpose in mind – to take the stress and worry out of planning a successful wedding."
Participating vendors will include venues and accommodations such as Holiday Inn, Pinestone Resort and Burnham Gardens, as well as photography and entertainment providers like Fusion River Photo, Miranda Studios, Absolute Sound, Creative Audio DJ and Rockin Mike. Limousine services like Personal Touch Limo, make-up artists and spas including Salon Sorella, Urban Spa and Kawartha Cosmetics, catering from Hello Sweetie Cakes, numerous decorations providers, formal wear retailers and many more will also be on-site. Visitors will be able to watch and participate in live demonstrations of products, in addition to gleaning useful tips and tricks from industry professionals throughout the afternoon.
Wedding Trends also features two glamorous fashion shows, with a presentation of the newest styles from Hannamars Bridal and Formal Wear and Moore's Clothing for Men, hair and make-up design by Euphoria Wellness Spa and decorations by Peterborough Tent and Event. Models will showcase designs for brides, grooms, bridesmaids, flower girls and mothers of the brides. The fashion shows will take place at 1:30 p.m. and 3 p.m.
Draws for great prizes will be held throughout the afternoon, with two large draws taking place at the end of the show. Two bridal packages are up for grabs, with the first including valuable certificates from Ultimate Limo, Hannamars Bridal, Creative Audio DJ and Julie Gagne Photography, and the second featuring prizes from The Urban Spa, Jennifer Moher Photography and much more. In order to be eligible for either of these winning draws, the visitor must be present at the show when their name is called.
Tickets for the Jan. 25 Wedding Trends Bridal Show cost $10 and are available for purchase at Peterborough This Week, Hannamars Bridal, Moore's Clothing for Men and Euphoria Wellness Spa, or at the door on the day of the event.
read more: SheinDressAU